GrooveUp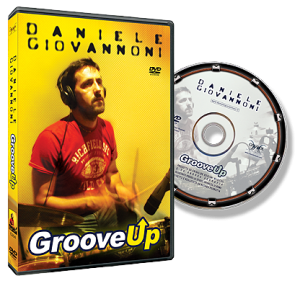 The "groove" is my drumming priority. I have always been fascinated by the ability of the great masters of the past and present, to make the track flow, to make it unique, effortlessly and with the right sound, another aspect of paramount importance.
Very often, during my studies or for my own pleasure, I tried to "deal with" these grooves: I experienced at my own expenses all the difficulties that may be encountered when play them as they should. Try your hand with  songs by Led Zeppelin, Toto, Police, the masterful grooves of Bernard Purdie, Steve Gadd, Hearvey Mason, John Robinson, Gavin Harrison, and many others, and you will find yourself climbing a big mountain …
From there on, I began to develop a way to help myself and my students to properly approach these grooves. That's how GrooveUp was born: it's a project started few years ago, and has had his first great visibility in some articles on Italian magazine "Percussioni" and consequently on Drumsportal.
Given the huge success of the articles it was necessary to further develop my idea to the recording studio and with a publication of an educational DVD entitled GrooveUp, able to sum up my musical journey.
GrooveUp is nothing more than the search for the "center" of the groove. Its  heart, soul and engine. Perceived these elements, then cut the groove in its technical aspects and dynamic, finding periods to facilitate the understanding and implementation of the groove itself. Easier to say than done.
I've been developing and applying this method on both personal level and in my lessons and the benefits found by my students and myself are clear.
In and by the time I honed my work, as well as analyzing the sound of these great drummers, starting from their drum sets, down to their style.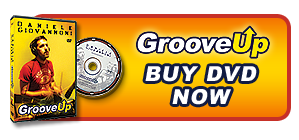 GrooveUp allows us to understand where do some of the world's most famous grooves come from, providing technical elements and then play them solo. It allows us to understand why choosing a groove over another, yielding important information in understanding the "center" of the groove. This goal is perhaps the most important GrooveUp arises. Make the drummer a musician able to understand the center of the track when it is no longer called to copy but to create.